You're a small business owner who purchased a laptop 5 years ago and it is now a very slow and unresponsive laptop! You've considered purchasing a new one for a while but have put off. You have other priorities and would rather spend your money on other areas of your business.
The problem is it is causing you frustration. Lots of frustration. Though it is frustration that you have got used to and work around. Every morning you switch it on 15 minutes before you start work, while you make and drink your coffee and get organised. It's 15 minutes every day which you never get back. In all more than one hour per week.
You know that hour could be spent doing other important jobs where you could be getting paid or you could be having some fun with your children or in the gym.
Time is money to you.
What is the answer you ask yourself?
1. You wait until next week to decide and get busy doing your work.
2. You decide you will do a System Reset next week as you've a busy week.
3. You decide to do a System Reset straight away because you've had enough of being unproductive.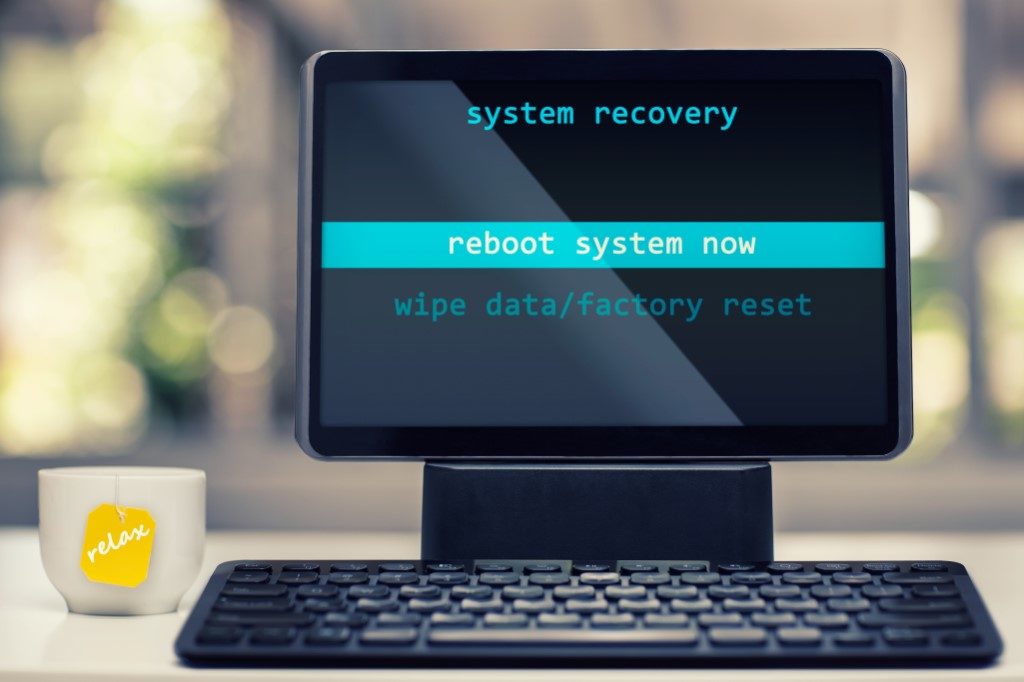 How could a System Reset help you?
A System Reset will erase all the data added over time from your Computer, Laptop, Mac such as Software programs, Documents, Downloads, Photos and Videos which may have caused it to slow down. Please make sure you have made a backup of all important data before starting.
As well as improving your everyday experience when working and easing your stress levels. It could improve your productivity by 10% + which will go hand in hand with your performance. Meaning your customers will be happier and more impressed with your service in the long term.
Other benefits of a System Reset include fixing of:
Virus, Malware and Spyware infections
Being Hacked and compromised where they may have installed backdoor remote connection software and keyboard loggers to track passwords
Critical system updates being stuck
Bugs and Glitches with Software not working correctly.
Stuck in boot loop problem
To get in touch for free advice, diagnosis or book in a computer or laptop repair contact "Sifu Geek" Nathan based in Longbenton near Newcastle upon Tyne via my Contact page, telephone or email – Click my Computer & Laptop Repair page for the services I provide.