How To Donate Your Old Laptop For Home Schooling
More and more people are asking me how they can donate their unwanted laptops to help disadvantaged children who are learning at home during the pandemic.
It can be a bit of a hassle disposing of old tech or passing it on to someone else. It's much easier to throw your unwanted laptop into a corner of the garage than to seek out a safe way of disposing of it. But with the current home schooling situation caused by Covid-19, there's increased demand for cheap, reliable computers – and that dusty old laptop in your garage could be just what a child needs to help them with their school work.
New laptops cost hundreds of pounds. Multiply that by the number of school-age kids in a household, and many parents are looking at having to spend as much on new tech as they would on a small car. There's a growing market for refurbished tech, which helps keep the costs down, but even that is out of the question for many families on the wrong side of the digital divide. According to the Children's Commissioner, 9% of families were without a laptop, desktop or tablet during the first lockdown. The situation is improving, but there's still a long way to go to ensure all children have access to technology that supports their home learning.
Passing on an unwanted laptop is not only helping support a child's education, but it's also a good environmental decision. A study in 2011 by Arizona State University and Rochester Institute of Technology found that 70% of the energy a laptop will consume during its lifetime is used in the making of the computer. Manufacturing has moved on and modern devices are more easily upgraded than ten years ago, meaning reuse is more of an option these days. Reuse has the potential to reduce carbon emissions more than recycling does, giving you even more of a reason to spruce up your old laptop and pass it on to a family in need.
But that raises the dilemma of how to ensure your device is fit to be donated to someone else.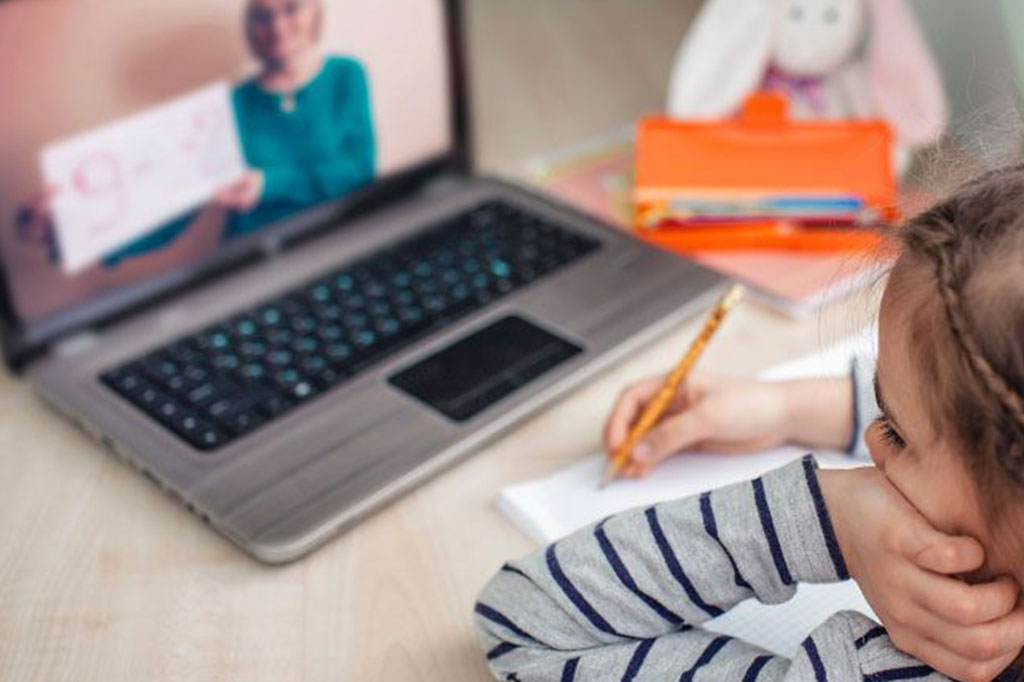 A number of initiatives have sprung up recently to help get unwanted IT equipment to children in need, but sometimes the simplest thing is to pass on your laptop directly to a local school or family. Your generosity will undoubtedly be appreciated, but you won't be thanked for turning up on the doorstep with a laptop that requires work before it's fit to use. Although secondary schools have IT departments, the level of expertise at primary level and amongst some parents can mean a second-hand device is more of a headache than a help.
So, there's a few important steps to take if you're thinking of passing on an old laptop.
Here's my top tips for making sure your laptop is in a tip-top state for donating
Create a back up
By creating a back up of your system and files so you'll be able to revert back if for any reason you need to, and you'll be able to load your files onto another device.
Wipe your data
It's essential to protect your privacy by wiping information so it cannot be recovered. Only do this once you've done a back up!
Get a laptop health-check
Sometimes an old creaky laptop just needs a new battery or clean up to get it working efficiently again. A quick computer diagnostic will identify what needs to be done.
Re-install software
Once your laptop has been backed up and wiped, Windows can be reinstalled and it'll be ready to go!
Sifu Geek can help get your laptop ready to pass on to a child in need – whether it's a data back up, data wipe or getting it into full working order again with hardware or software installation.
I want to do my bit to support children in the Newcastle upon Tyne area who haven't got access to the technology they need for their home learning, so until the end of April 2021 I'm giving 10% discount on work that helps get your old laptop ready to donate. Just quote 'GIVE A LAPTOP' when you get in touch with me.
To contact me to find out more or book in a laptop to donate for home schooling contact "Sifu Geek" Nathan based in Longbenton near Newcastle upon Tyne via my Contact page, telephone or email – Click my Computer & Laptop Repair page for the services I provide.